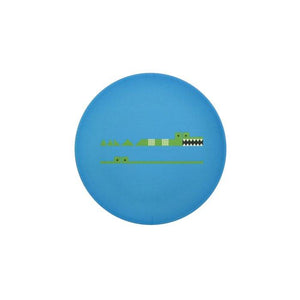 Using the animal designs of Christian Borstlap, this Plentimals bamboo tableware range will delight young and old. 
Handmade, these are superior bamboo plates, using corn starch, PLA resin and wood fibre as the binders, which are all obtained from renewable sources. 
Get several of the same, or build a collection of different designs, these plates are great for children, but are also perfect for picnics and outdoor dining. 
Pair with the crocodile cup for the perfect set. 
Dishwasher safe, but do not use in the microwave or oven. 
20cm Diameter
Made up of 40% bamboo fibre; 30% corn starch; 25% PLA resin; 5% wood fibre.