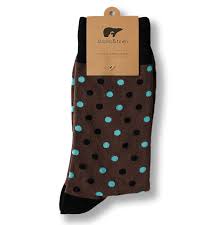 If you've never worn Bamboo Socks then you need to try them! 
Super-soft, breathable, anti-bacterial, moisture-wicking and odour resistant.
They will help keep your feet warm in the winter and cool in the summer. 
Made with Bamboo which is the fast growing plant in the world - it provides the same volume as cotton from only 10% of the land area!  It doesn't need pesticides or irrigation to grow making it a sustainable raw material for textiles. 
 
80% Natural Bamboo Viscose
17% Nylon
3% Elastane
 * A note on sizes.  Although being labelled size 8-12, these socks are more 7-9.  Slopes and Town have recently increased the size of their 8-12 socks.  We do carry these updated ones, so if you are size 10-12, we urge you to order those.