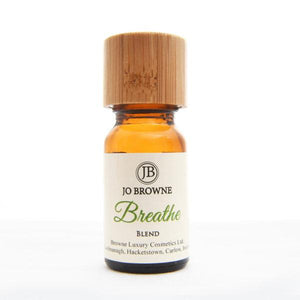 The perfect blend for the cold season, this blend is anti-fungal and anti-bacterial, and will help you breathe easier. 
A blend of pure oils including Thyme, Peppermint, Black Spruce, Clary Sage and Eucalyptus 
10ml.
Simply put 3 drops in your Jo Browne Diffuser.
Jo Browne offer eco-friendly, luxury, handmade products from Ireland. Pacakged in eco-friendly bamboo, the ingredients used are completely natural and everything is handmade and poured at their factory in Hackestown.