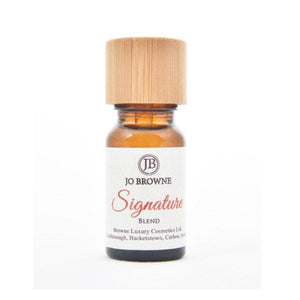 This essential oil blend will help you unwind and destress, while lifting and brightening your mood, and helping to reduce anxiety and anger .
A blend of 10 essential oils including Bergamot, Neroli, Palmarosa  and Rosemary.
10ml.
Simply put 3 drops in your Jo Browne Diffuser.
Jo Browne offer eco-friendly, luxury, handmade products from Ireland. Packaged in eco-friendly bamboo, the ingredients used are completely natural and everything is handmade and poured at their factory in Hackestown.